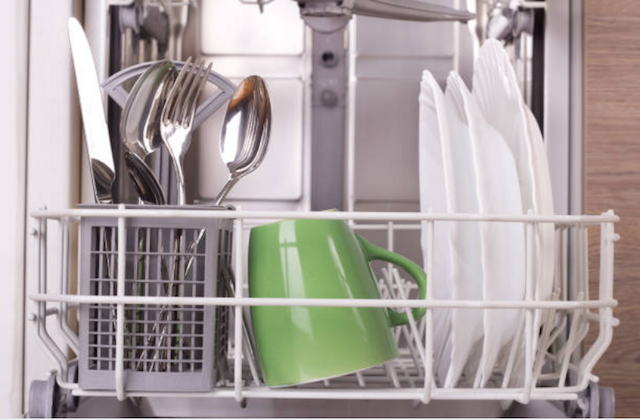 It is one of the primary household appliances in a home. Thus, it will be quite an inconvenience if it is not working properly. Moreover, washing dishes by hand is quite time-consuming. Hence, it is best if you can repair service centre at the very instance you spot a problem. A-OK Monroe Appliance Repair offers same day services, to get the dishwasher fixed in a jiffy.
Our technicians have high skills, and the team can fix all sorts of problems. Not to mention our vans are equipped with all the tools required and all the parts are brought in directly from the manufacturer. Our goal is to repair the dishwasher the first time around itself. Fast, friendly and professional are the words that define us.
DISHWASHER PROBLEMS
CONSTANT/LOUD NOISES
Our technicians are very competent in repairing these problems swiftly and effectively. The loud noises might be due to the collapsed pump housing or damaged motor bushing or bearings. Since this is a very common problem, we can take care of it in the quickest.
LEAKING WATER
Leaking water may be due to two reasons. The first being that the door latch is faulty which will have to replace as soon as possible while the second is due to a defective water inlet valve. Parts of commonly branded dishwashers along with Kenmore, GE, and Whirlpool are readily available with us.
WON'T TURN ON
Once you have ensured that the appliance is correctly connected to an outlet and that all the circuit breakers are in the on the state if the device still will not turn on, then it might be due to faulty parts like fuses, relays, latch switches or more.
WON'T DRAIN/FILL
A standard functioning generator has two stages of working with water. One where water fills in it and the other is when after the dishes are clean; the water drains out. It will not work correctly if it cannot pull water in or drain it out. Common problems that occur are when the pump for draining the water breaks, or faulty valves.
WON'T CLEAN DISHES
What good is a dishwasher if it does not clean dishes properly. Monroe Appliance Repair has authentic parts straight from the manufacturer which can be used to correct common problems in a dishwasher like a filter or water tube breaking and more.
WON'T DRY DISHES
Drying is also an equally important function of a dishwasher. We do not want to dry the dishes by hand again. The drying function of a dishwasher may be hampered if these are problems with the heating element or thermostat. The rinse aid faucet should also be without defect to ensure the dishwasher is drying. We will without fail repair all your dishwasher issues and if required replace them with authentic parts straight from the manufacturer.
WON'T DISPENSE DETERGENT
A faulty bi-metal discharge or timer, do not allow proper functioning of the dishwasher. It will not dispense soap even if there are some problems with the wax motor. This does not let the dishwasher to wash dishes properly due to lack of detergent.